Add Volume to Hair - Tips to Volumize Fine Hair, Get More Hair Volume
If want your thin, fine and lifeless straight hair to look thick with lots of body bounce and life, then it's time for a makeover and a change of tactics.
Finding the right shampoo, conditioner and volumizer treatment. Apply and some tips after reading various guides and information and you can add volume and body to fine stranded hair.
It is a common problem with about one-quarter of people having hair strands that are 25% thinner than the average. Some hair had a tendency to hang limp and lifeless. Many attempts to add body and volume start well, but fail after a few hours.
Everyone's hair is different. The way your hair is cut is also crucial.
Choose a cut and style that is well textured, but opt for longer top layers so that you have something to work with when styling your hair.
Medium to shorter length hair often works best simply because each strand is not as long and is not pulled down by its own weight.
The length, fineness and style of your hair, ultimately determines how much extra body, volume and bounce you can work into it.
But there are a series of tips, outlined below that have helped many people. Read on and give them a try.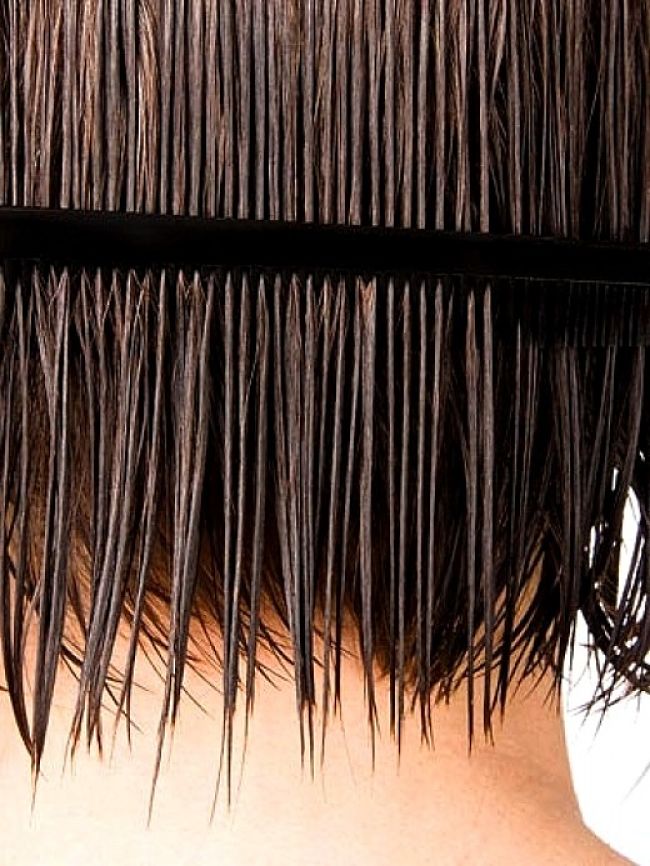 Tips for Volumizing Fine, Limp and Lifeless Hair
Choosing the right shampoo and conditioner
There are some excellent volumising shampoos and conditioners that thoroughly remove dirt and residues from the hair.
Oddly, hair strands that are dirty and coated with residues weight more and can hang down limp and lifeless. So it pays to keep your hair clean to allow its natural 'spring' and life add body.
Many specially designed shampoos and conditioners, contain special volumising ingredients to add fullness, body and bounce.
Some contain special polymers that literally add thickness and reinforcement to the hair fibres.
Many homemade shampoos and conditioners also work extremely well. You can also add a small amount of texturizer to your hair before you dry it.
You may need to try various options to find one that suits your hair. Many volumizing products coat your hair strands to make them thicker, but if you use too much, or the wrong type the texturing coating may be too heavy and overwhelm the natural bounce and curl in you hair.
Get your hair cut with a different length and style
If your hair is very long, the strands will heavier and harder to lift. So having it shorter can boost the volume and body. The shaping and layering of the cut also affects the volume.
Use large Velcro or heated rollers to style your hair
Wrapping them around various parts of your hair for several minutes can create extra volume. The bigger the roller's diameter, the more volume generated.
Blow-dry hair in ways to boost volume
Using a large round hairbrush and brushing sections of your hair upwards from your roots, in the opposite way that you want it to lie boosts the volume. Finishing with a quick burst of cool air will set the style you want. Using some volumizing hair mousse helps, but avoid using too much.
Color your hair to boost volume
This sounds odd, but color treating your hair actually boost the volume, because as it causes the hair strands to swell and so thicken. Don't overdo it, or course as this can damage your hair. Adding highlights or lowlights does not alter the physical volume but it adds a 3-D appearance and texture to your hair and stop it looking flat.
Curling and perming your hair
Curly hair usually appears to have more volume than straight hair and physically separates the strands. So using some curling irons or getting a perm can help.
Back combing and Teasing
This can work well as long as you don't overdo it. It partially depends on the cut and style of your hair. Using hairspray and a good quality, long- toothed comb helps.
Mist, don't douse with hairspray
One major volume slayer is heavy hairspray. It literally causes the hair to flop as it wears off and your hair strands with be weighed down with the remnants. Only use a very fine mist of a lighter hairspray.
Change the way you part your hair
For people with flat hair this can work wonders as your hair gets used to sitting flat in a particular way.
Change Your Brush
If you have always used a flat paddle brush on your hair, try buying a new one. A rounded roll brush made with natural-style bristles can work wonders. Roll your hair as you dry it starting from the roots and working your way to the end, using the upside done technique.
Related Articles Hair
=> Chamomile Tea Health Benefits, Uses and Remedies
=> Darken Hair Color Using Natural Home Remedies without Using Dyes
=> Best Hair Color for Blue, Light Brown, Green, and Hazel Eyes
=> Lighten your Hair Color with Homemade Hair Lighteners, Highlights
=> Best Treatment for Dry Hair Using Natural Home Remedies
=> Homemade Hair Conditioners and Detanglers
=> Home Remedies for Itchy Scalp and Dry Scalp - Treatment and Prevention
=> Home Remedies to Control Frizzy Hair