Homemade Hair Conditioners and Detanglers
Although there is a mystery about the ingredients of commercial conditioners, most of which are packed with chemicals, you can make fabulous hair conditioners at home that will perfectly match you needs. Hair varies a lot and making your own is a perfect way of matching your hair conditioner with your hair type. You can also make your own homemade shampoo and hair lighteners.
The good news is that homemade hair conditioner can be made from everyday ingredients which can be found in your local store, or may already be in your kitchen cupboard. Some special extra ingredients can be found at health food shops, but no strange chemicals are required for home made conditioners and detanglers. This article outlines the reasons why you should consider making hair conditioner at home, the steps involved. There are lots of fabulous hair conditioner and detangler recipes to try.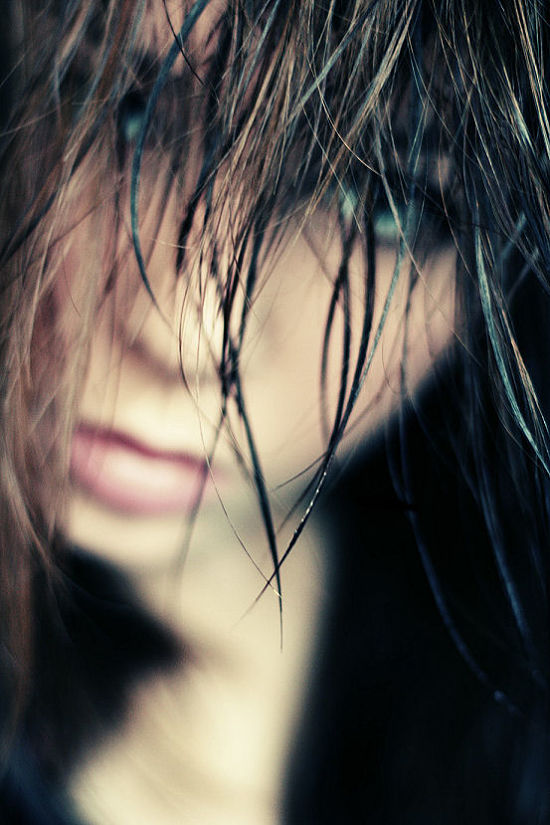 Reasons for Making Your own Hair Conditioners and Detanglers
Cost - Good quality commercial hair conditioners are very expensive. Homemade conditioners are very inexpensive, but just as good, and you know exactly what's in the conditioner you make yourself. For repairing hair - apply conditioner and cover hair with a shower cap or plastic bag and leave for 30-60 minutes.

Long Lasting Effect - The conditioners you make yourself can have a very long lasting benefits for your hair improving its body, its shine and the way it feels and looks. These conditioners also provide life, spring and energy to replace dullness and dryness. For more information about dry hair (see : Natural Home Remedies for Dry Hair ).
Chemical Free - A clear benefit of homemade hair conditioner is that it means that you are not adding potentially harmful chemicals to your hair over long periods of time. Chemical use over long periods of time creates risks for long term allergies, skin irritation, dry hair and redness of the scalp.

Fresh Natural Ingredients are well tested - Many of the common products used in homemade conditioners such as mayonnaise, rosemary, olive oil, honey and avocado have been used for many years for shampoo and many other skin products.
Diet for Healthy Hair and Looking After your Hair
A good starting point is to realise that the food you eat can affect the health of your hair promoting the release of natural oils and its appearance. The natural oil provide a natural conditioner. Eat lots of fruit, quality protein sources and drink lots of water to add natural moisture to your skin and hair.
You also should that you look after your hair including not washing it too often and using a quality shampoo (see : Natural Home Remedies for Dry Hair ). Wind, sunshine, swimming pool chlorine and rain can also affect the moisture and look of your hair.


Homemade Hair Conditioner Recipes
Simply mix the ingredients and apply to the hair, targeting the ends. Keep on the hair for 10-15 minutes, then rinse. Because many of the ingredients are fresh, store the conditioner in the refrigerator and replace once a week

Avocado and Olive Oil Conditioner

1/2 mashed ripe avocado
3 drops lavender or rosemary essential oil
1/2 tsp olive oil

Vinegar Rinses

Vinegar rinses help to treat dandruff, itchy scalp, and dull and lifeless hair and will help restore the scalp's natural acidity. These rinses are best for oily or normal type hair, rather than dry hair. It is a good idea to vary the type of vinegar used to the color of the hair: red wine vinegar for red-heads, white vinegar for blondes and apple cider vinegar for brunettes. Leave the rinse on the hair for 5-10 minutes before rinsing. Despite the odour you can leave the vinegar on the hair, because any smell will quickly disappear once the hair is dry.

Oil and Honey Conditioner

2 tablespoons virgin olive oil
1 teaspoon lemon juice
2 tablespoons of honey

Super Shiny Hair Conditioner

1 tablespoon molasses or honey
Make rosemary tea by steeping 2 teaspoons of fresh rosemary (or 1 teaspoon of rosemary dried) in boiling water, and cool down before use.
1 egg white, lightly beaten.

Mayonnaise Conditioner

Simply use a good quality homemade mayonnaise, or commercial natural mayonnaise (made with real eggs). Massage the mayonnaise right through the hair and scalp. Wrap your head in a warm towel and leave for half an hour, and then rinse.

Egg Yolk and Olive Oil Conditioner

1 egg yolk
3/4 cup lukewarm water
1/2 tsp olive oil

Whisk the egg yolk until it's white and thick and then add the olive oil and mix thoroughly. Next add the water and mix well. Starting with clean, damp hair, massage well and after about 10 minutes rinse well with lots of warm water.

Persimmon and Rosemary Conditioner

4 drops peppermint oil or fresh mint leaves, finely chopped
1/2 cup honey
1/4 cup olive or almond oil
1 sprig rosemary
1 ripe persimmon

Slice the persimmon into several pieces and add to the bowl of a blender or food processor. Add the rest of the ingredients and blend until the mixture is creamy. Add the conditioner to damp, clean hair and massage into the scalp. Apply a shower cap and wait for 20 minutes before rinsing.

Mayonnaise, Egg and Oil Conditioner Recipe

1 cup mayonnaise
1 to 2 teaspoons oil (olive, almond, baby oil, coconut, jojoba, etc.)
1 egg

Mix the mayonnaise and the egg together once they reach room temperature. Add the oil (of your choice) and thoroughly mix together. Apply the conditioner to the wet, warm hair (not dripping). Cover your head with a shower cap and leave for 30-90 minutes. Rinse the conditioner out of the hair and dry.

Conditioner for normal hair

5 drops spearmint essential oil
5 drops clary-sage essential oil
1 egg yolk
1 tablespoons jojoba oil
2 tablespoons protein powder
2-3 tablespoons warm water

Conditioner for dry hair

3 drops geranium essential oil
7 drops myrrh essential oil
1 egg yolk
1 tablespoons jojoba oil
2 tablespoons protein powder
2-3 tablespoons warm water

Conditioner for oily hair

3 drops tea-tree essential oil
7 drops cedarwood essential oil
1 egg yolk
1 tablespoons aloe-vera gel
2 tablespoons protein powder
2-3 tablespoons warm water

Conditioner for dandruff control

3 drops rosemary essential oil
3 drops cypress essential oil
5 drops tea-tree essential oil
1 egg yolk
1 tablespoons jojoba oil
2 tablespoons protein powder
2-3 tablespoons warm water

Conditioner for Chemically Treated Hair

1 drop patchouli essential oil
3 drops rose-otto essential oil
1 egg yolk
1 tablespoons jojoba oil
2 tablespoons protein powder
2-3 tablespoons warm water
Related Articles on Eyes and Hair and Color Matching
=> Chamomile Tea Health Benefits, Uses and Remedies
=> Darken Hair Color Using Natural Home Remedies without Using Dyes
=> Best Hair Color for Blue, Light Brown, Green, and Hazel Eyes
=> Lighten your Hair Color with Homemade Hair Lighteners, Highlights