Q&A: What Questions Should You Ask about Your Prescription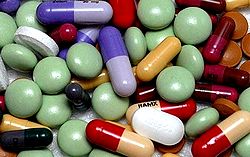 Drugs should not be taken lightly, especially prescription drugs. The wrong dose or serious allergies can be fatal, many drugs cause side effects and one drug can interact with other drugs you are taking and may be or cause serious side effects. Consequently, you the patient, who is paying the doctor for his advice should be proactive about your care and ask questions to ensure that you are getting the best medication possible. This especially applies if is a new doctor who does not have access to your records. So what are some of the questions you should ask your doctor about the medications your doctor is prescribing for you? If you cannot get the right information you can ask similar questions of the chemist or pharmacist, who dispenses the drugs to you. Asking these questions will reduce the risk of side effects and potential harm they may cause.
Key Questions to Ask
Will this medicine nor interact with the other nonprescription and prescription medicines I am taking? Be sure to mention vitamins and over the counter drugs.


What are the possible side effects that applies to this medicine and how can the impact be minimized?


Is there is risk of addiction and or abuse of this drug and what can be done to avoid these issues. What symptoms should I look for to prevent addiction or abuse?


How should the medicine be stored and what is its shelf-life?


How should I dispose of any leftover medicine if I'm advised by a doctor to cease the treatment?


When should I cease treatment?


How long should it take the drug to work and what if it does not provide the expected relief?


What is the correct dosage, and when, how much and how should I take it? It is worth getting these details as the drug supplier may not provide enough information on the label. Is there anything you should not drink or eat, or any other drugs you should not take, with this medicine? There may also be food or lifestyle issues.


What should I do if I miss a dose?


What are the alternatives to this drug and why do you think this is the best choice? While this question may not be relevant you may want to look at various alternatives if the drug has serious side effects that are likely to affect you or the drug may interfere with the others that you are taking.


Make sure you inform your doctor about any type of drugs you are allergic to and any other allergies. Also ask what are the signs of an allergic reaction and what to do if they occur? Some people may be allergic to the capsule material of the chemicals that are combined with the active ingredient.


Is there a generic form of the medication that may be cheaper? Also enquire about any subsidies that may be available for you.


Is this medication safe to use while pregnant or breastfeeding? This is important to know even if you are not pregnant, in case you become pregnant while taking the drug. Certain drug may also affect men's sperm and sexual functions.
Obviously not all of these questions apply to every person, but it is essential that you get as much information as you can about each drug. Put your health first above any embarrassment you may feel or any negative response from your doctor. You are paying for the advice and you should get enough information as you can to get the best care possible!
Other more Detailed Questions
1. Why has the Doctor Prescribed this Drug?

Your doctor should consider your specific personal risk factors when prescribing a drug and your doctor should check your medical records and ask about what medication you are currently taking.

2. What are the Risks of the Medication versus the Benefits?

Your doctor should be able to identify the risk of side effects and to provide a clear picture of the benefits and how long before they occur.

3. Is there an alternative drug, herbal remedy or a lifestyle change that can produce the same outcomes?

New drugs are being pushed at doctors all the time. It is important that you don't become the guinea pig, when an older drug with an established track record is available. If your doctor can't put forward a strong case for why a new drug may be for effective the older one may be a better option.

4. Will the drug interfere with other medications you are taking?

Many people get drugs from different doctors, or from doctors in the same clinic who may not take enough time to check your records. It you are taking another drug always mention it to you doctor to check for conflict. You can also use various websites to check for drug interference and reactions and for drug and food or life style interactions.